Who we are
Livolla Granito  is the Best Leading Manufacturer & Exporter of  Vitrified Tiles & Porcelain Tiles
Livolla Granito is an ISO 9001:2015 & CE certified organization where imagination is actualized specifically to make homes elegant and aesthetic. We design and manufacture high quality large sized Lavish slabs vitrified tiles and porcelain tiles to make homes and lives truly luxurious. Yes, Large, Luxurious, Lavish are the words we define each of our actions by.
About Livolla
What we have
Proven Process for the best result.
01
ISO & CE Certified
Livolla Granito is ISO certified under 9001:2015 and CE certified Manufacturer & Exporter of Vitrified Ceramic Tiles & Porcelain Ceramic Tiles
02
Latest Technologies
Livolla Granito have latest machinery and latest technologies for manufacture best Vitrified Tiles & Pocelain Tiles (Large Slab Tiles).
03
Quality Control
Our Team will Check/Test raw matirials before production and after production we test each and every Vitrified Tiles and Pocelain Tiles.
04
Qualified Team
We have highly qualified team & employees for manufacture the best ceramic vitrified tiles & ceramic porcelain tiles design & quality.
The Power of L Slab Vitrified Tiles
Livolla Granito Features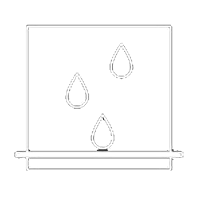 Expertise
We are accomplished to produce vitrified tiles with best quality & lead us forward.
1000+
Creative Slab Vitrified Tiles Design
100+
Slab Vitrified Tiles Export Countries
20+
Year Of Experience of Manufacturing Slab Vitrified Tiles
Download Livolla Granito GVT/PGVT Catalog
Download Slab Vitrified Tiles Catalog
Livolla Granito LLP
---
  NH 8A, Lakhdhirpur Road, Opp.Lakhdhirpur Village, Morbi-363 642, (Gujarat) INDIA.
---
Domestic
  +91-9512733133 | +91-9512733233
  sales@livollagranito.com
---
Export
  +91-9825381850 | +91-9512933633
  export@livollagranito.com
---
Get Direction
Contact us
Creative project? Let's have a productive talk.